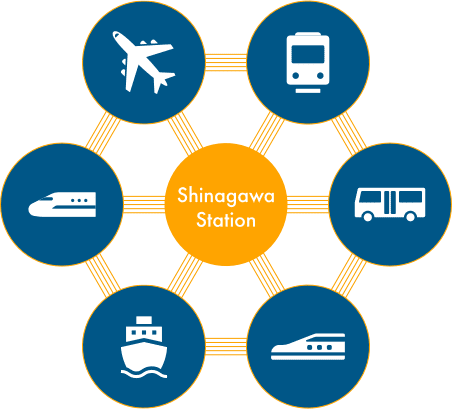 Once a prospering way station
and now a transportation hub and a gateway to Tokyo/Japan. Shinagawa is a place with the power to generate the "New" today. Going forward, game-changing ideas and people will gather,
and globally competitive companies will emerge from Shinagawa…from SPROUND.
A
C
C
E
S
S
Directly opposite
JR Shinagawa Station Konan Exit.
Covered walkway access.
Address:

Shinagawa Intercity Tower A 22F,
2-15-1
Konan, Minato-ku,Tokyo
108-6022
Floor Area:

Approx. 14200 sq. ft.
Estimated maximum occupancy:

Approx. 300 person
Reception hours:

10:00 a.m. – 6:00 p.m. (except weekends and holidays)
Access hours:

Open all year round (24-hour access)*24/7 access *except scheduled
maintenance dates